In 2005, I interviewed the author Tim Lott for Time Out's My Favourite Londoner feature, in which we invited writers, actors, musicians and other personalities to tell us about their favourite London character. Lott chose Hancock, who is also one of my heroes, and I've reproduced the piece below.
(Incidentally, my other interview in this series was with one of my favourite writers, George MacDonald Fraser, who told me of his fondness for John Bunyan – although I'm not sure how much he actually knew about him, as I recall him slowly reading chunks from the encyclopedia over the phone to me. Sadly, the piece was never published, I've lost the transcript and MacDonald Fraser died soon after, never having written the Flashman book about the American Civil War – something he told me kept putting off, as the war was so horrible.)
'I identify extraordinarily strongly with Hancock. I remember loving him enormously as a kid and living for 'Hancock's Half Hour'. I was about eight or nine and thought it was just the funniest thing on television. He spoke directly to my world – I lived in a London suburb like East Cheam and I too was a kind of – I hadn't reached the level of being pretentious but I was somebody who desperately wanted to transcend what I saw as being my suburban limitations. And yet I was hugely intimidated and bewildered by the larger world beyond. Hancock's concept of noble failure was very appealing to me. He never gave up trying to raise above his station but he was always doomed, and that was the key behind his comedy.
It goes deeper than that though. Deeper than him being simply funny.
I should incidentally remark that Tony Hancock was born in Birmingham not London, but I'm talking of course about Antony Aloysius St John Hancock, the character created by the London-born Galton and Simpson, who were died in the wool Londoners and that's why the London voice is so strong. I think that idea of petty pretention underpinned by a real desire to better yourself – a motif shared by another of my great London characters, Steptoe the younger.
Trapped by circumstances but longs to escape the limitations not only of his own external situation, but more crucially the limitations of his own personality. He dreams of a wider world, one that isn't defined by the quintessentially dullness of a 1950s suburban world.
I remember on the day he died this very famous photograph of him in Sydney looking so haunted, if you wanted to draw a picture of a man about to commit suicide it was almost a perfect representation of depression. I've written a memoir about my own depression ('The Scent Of Dry Roses') and somehow even at that age – I was 11 – it made an enormous impression me. I wondered how anybody could reach a level of such deep misery that they should want to kill themselves, and I found that utter bewildering. I was too young to recognise the deep melancholy and frustration that lay behind the character of Hancock.
You can look upon Hancock as a ludicrous figure but people loved him and felt a tenderness towards him because of his vulnerability. Underneath his absurdity was a genuine wish to transcend his world. In 'The Rebel' he escapes to Paris to become an artist even though he has no talent and that was always my dream, to escape the dead streets of Southall and mix with all the eccentrics, bohemians and artists. But on the one hand you want this, but you also want to be reassured that these people are slightly absurd.
Hancock is greatly loved for that sadness that the real Tony Hancock brought to the role. It was the same with 'The Likely Lads', Steptoe, the essential tragedy of the situation.
He was a very beautiful man, he had a lovely face. There was something very evocative about his looks. Those great moony soulful eyes always acted as a counterpoint for the laughter and always said, yes it's funny but it's terribly sad as well.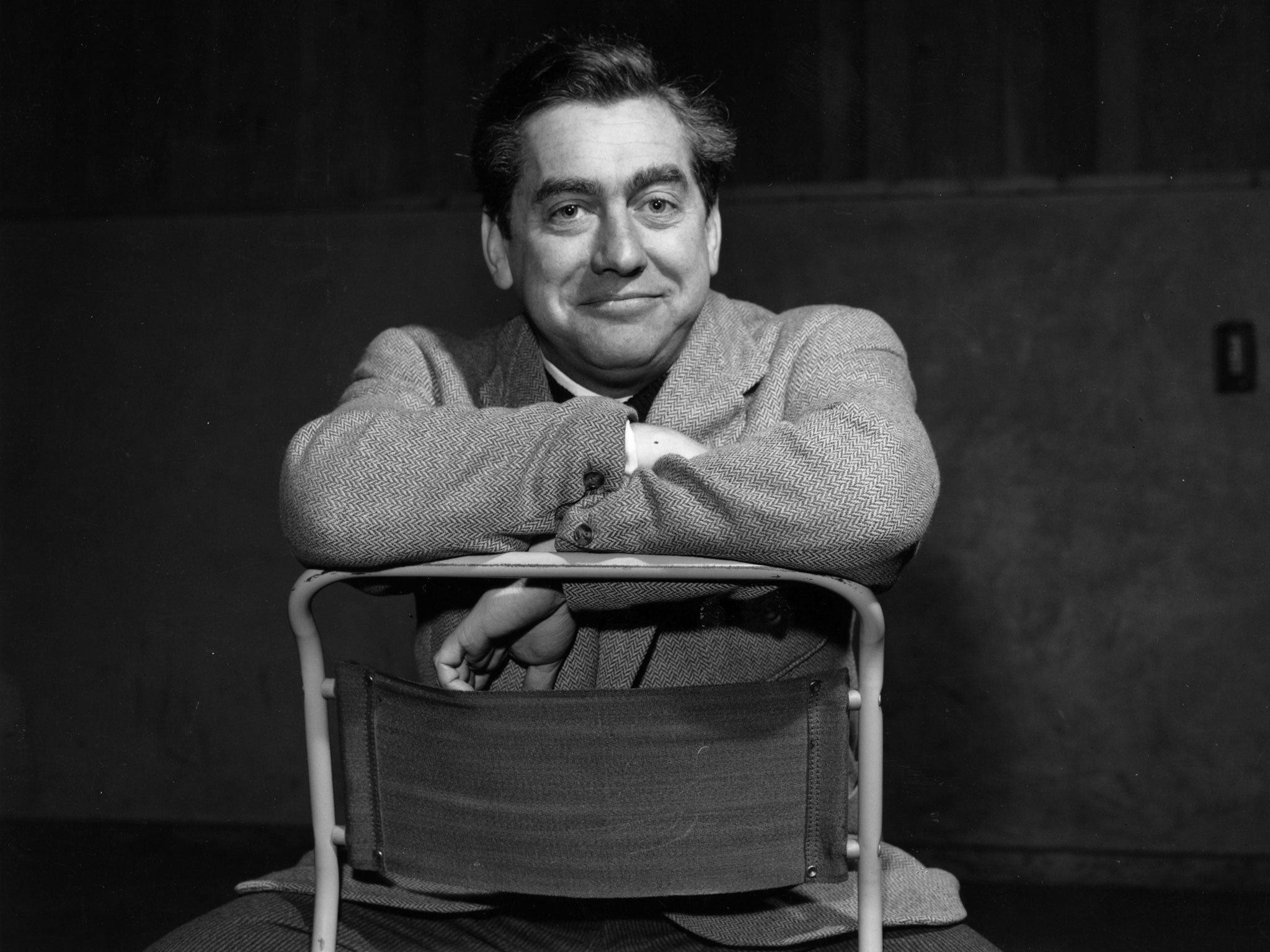 He was the soul of male suburbia in the 1950s. I always felt that aspiration, I always felt doomed, I always felt too stupid, I always feared I would end up back in Southall, my equivalent of Railway Cuttings, Cheam. And like Hancock I always felt a paradoxical affection with that place. It's not a cruel, angry comedy. It's very whistful, tender, reflective comedy.
I'm very rarely that shocked or sad when somebody dies, but I was when Hancock died. I remember seeing the story on the cover of the Daily Express and staring at it for a very long time. It's strange how 20 years later I became terribly depressed, almost as if I had an intimation that it would happen. It's almost creepy how fascinated I was by him, but he was a social climber with aspirational pretentions.
My favourite moment: when I went to university this sketch always came to mind. Hancock decides he's going to increase his education so he gets out the biggest book he can find, this massive intellectual tome, and he sets it down on the table and prepares himself to do battle with the contents of this heavyweight textbook. He opens the first page and focuses and there's this wonderful brave shot when nothing happens for about a minute, it's just him looking at a page and then he looks up at the camera and just says 'Stone me'. That basically summed up my entire attitude to learning.
You love the freedom and art and culture of the middle classes, but you despise their pretention and their snobbery and their wealth and their privilege – and the two are very mixed up in your own mind, you want to become what you hate. He was very much of that era of working-class writers – Sillitoe and Storey and Waterhouse and Potter – but all of them were from the north. There were no southern working-class playwrights and in a way it was all transposed into the comedy of Galton and Simpson and Clement and LeFrenais. That novel about the lower-middle classes and working classes in London never came out – there was a whole tradition of northern writing but I didn't recognise that, it meant nothing to me. But I did recognise Hancock and Steptoe. You didn't find that world much in novels or drama, but most frequently in comedy and Hancock was the greatest of them."