While writing my forthcoming book about Battersea Power Station, I often wondered why nobody had done so before.
The reason, I decided, was that as the various redevelopment projects were never completed, it was a very difficult tale to bring to a close. However, with the latest scheme being backed by serious money and as the buildings around the power station started to rise, it seemed as if the end was finally in sight.
I felt safe.
Too safe…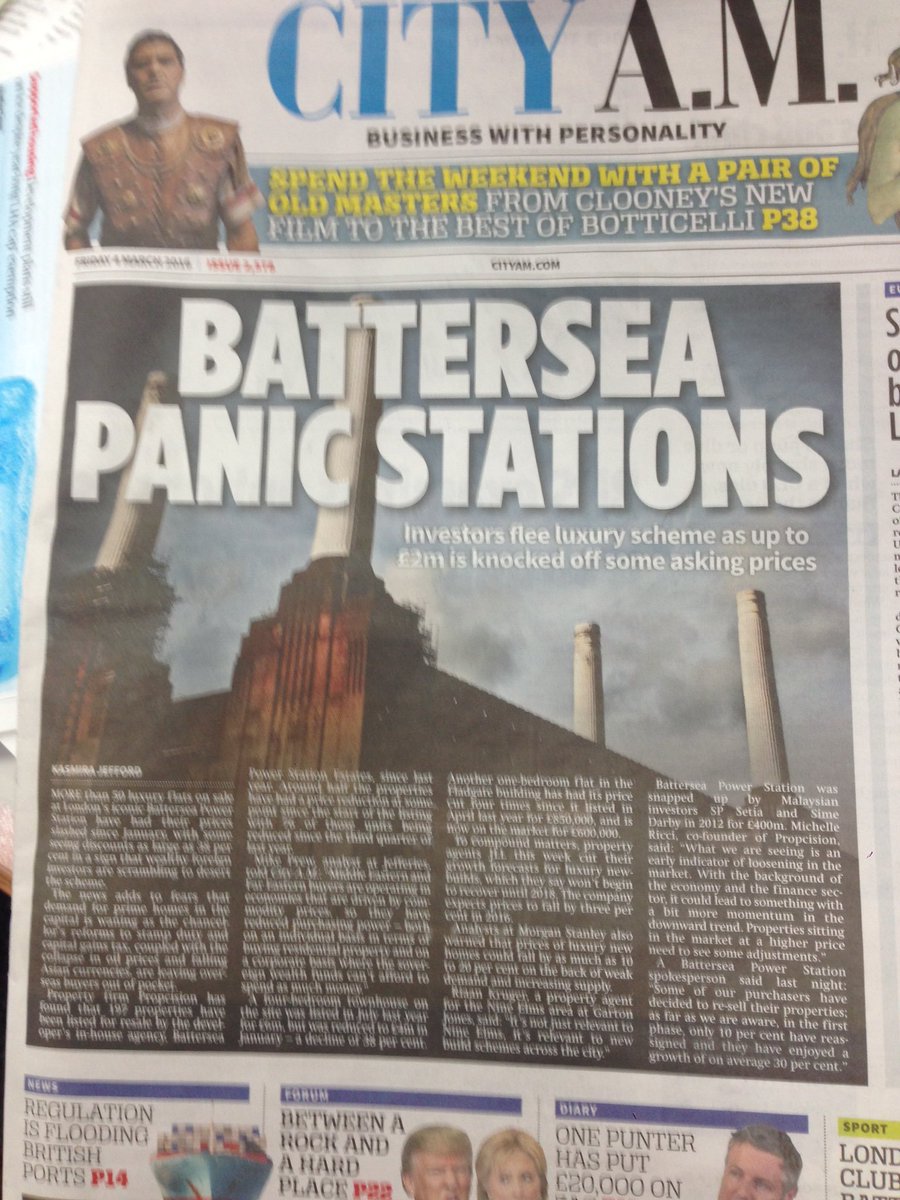 Today a report in City AM confirming what many have been saying for months – that the heat is coming out of the Nine Elms luxury property market, forcing developers to slash prices in a bid to retain the overseas investors on which so many hopes are pinned.
I was told a couple of times that this might happen, most notably when the chief executive of one previous development pointed out that the intensity of development on the Battersea site – not to mention elsewhere in the Nine Elms area, where thousands of similar flats are being built – meant that the Malaysian developers would be effectively competing against themselves on price. Unless it was managed carefully, and if the market ever dipped, there could be problems.
And so it has come to pass.
While those Londoners who decry the over-development of the power station may be excused at being amused by the problems being experienced by the developers, this is bad news for the building itself which is still far from secure: a hollow, roofless shell that is currently lacking three chimneys.
Wandsworth, who have presided over one of the most disastrous redevelopment projects in London for more than 30 years, had allowed the developers to build so many flats in advance of restoration so the developers could flog them to raise capital to pay to fix the power station. If those flats don't sell, there is a danger that the power station will be left in a worse state than ever.
In these circumstances, demolition would be a serious possibility.
While we should be concerned, I don't think it's quite time to panic. The appeal of the Malaysian developers is that they are effectively being bankrolled by the Malaysian state in the shape of the country's pension fund, which should mean pockets are deep enough to sustain these fluctuations in the property market.
But it does show that nothing is certain when it comes to the story of Battersea Power Station, except uncertainty.